TAX INCENTIVES FOR BUSINESS IMPROVEMENTS / IMPROVING WAREHOUSE PRODUCTIVITY
April 22, 2015 @ 7:00 AM

-

9:00 AM
The Cumberland Business Chambers – B3B 'Business Building Breakfast' is proud to host
2 Powerful Presentations About Reducing Your Operating Costs.
Presented by PWC (Chamber Sponsor-Member) & Turnaround Services Global (Member)
1. TAX INCENTIVES FOR BUSINESS IMPROVEMENT.
Presented by PWC Greater Western Sydney Branch (Chamber member-sponsor)
The ATO's definition of "R&D" is broad and includes much more than developing a new product. Potential activities can relate to:
– Business expansion
– Business improvement (products, processes, services, equipment, technologies, platforms)
– Testing or trialing
– Implementing new plant or equipment
– Configuring plant and equipment to improve operational performance
– Entering new markets
Businesses engaging in these R&D activities may be eligible for additional cash back of up to 45c in the $1*.
The team from the PWC Western Sydney office will explain the new ATO definition, how they can identify eligible areas in a business and how they will look after the documentation aspects the R&D tax incentive claim process – leaving the business owner to focus on their day to day operations.
2. IMPROVING WAREHOUSE PRODUCTIVITY.
Presented by Turnaround Services Global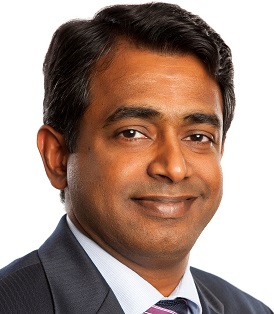 Discover how you can optimise your warehouse via:
–          product mix analysis to reduce stock on hand
–          sales/stock analysis to reduce purchases
–          automating processes to redeploy labour
Sukesh Ned from Turnaround Services Global is an internationally experienced manufacturing consultant who has worked with large OEM's through to SME's. A Six Sigma/lean manufacturing expert, he provides advice to logistics and manufacturing companies to improve productivity and profitability and reduce their operating costs. Their motto is "better business returns".
Members $25
Non- Member $35